By Carmen Bos
Fly Aeolus offers standard charter flight pricing. Based on your desired travel schedule charter flight prices or air taxi prices are set. Pricing varies by the specifics of your trip. You can keep your costs low by scheduling same-day round-trips and by bringing travel companions. But how are Fly Aeolus charter flight prices or air taxi prices set up?
In this blog, we explain in detail how the charter flight prices of Fly Aeolus are set up. Read our blog about what happens behind the scenes when you book your next air taxi with us for more information!
Set up of our standard private jet pricing
The operating costs or the cost to operate an aircraft generate the biggest chunck of private jet or air taxi costs. The operating costs exist out of 4 different elements:
The cost per flying hour or lease costs,
Handling fees,
Pilot fees.
Costs per aircraft flying hour or lease costs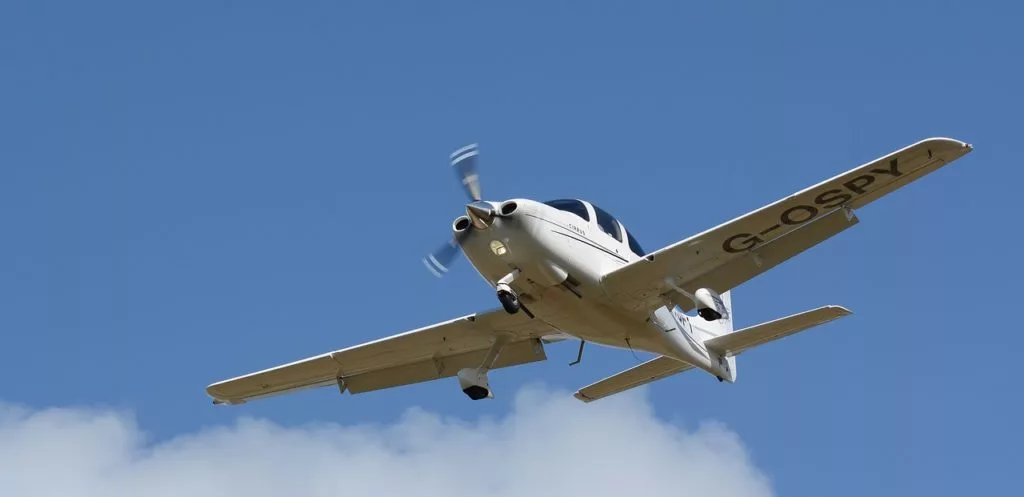 The cost per flying hour or the lease costs constitute the biggest cost part of your air taxi flight. It is based on the agreements we make with our aircraft partners and covers a standard price per hour for fuel, maintenance and hangar costs. The longer the flight takes the higher the total cost will be.
Also included in the lease costs are the repositioning flight costs of your aircraft from its base to the location where you want to board the aircraft. If your flight returns within 2 days we leave the aircraft and crew on location. If we return after 2 days, the aircraft will conduct a double rotation as the aircraft returns to the base. It can happen that an aircraft repositioning flight is not necessary as it's already based on the same location where you want to board.
Landing or airport fees
Next to the lease cost, private jet and air taxi companies also need to pay landingfees alloing them to depart or land at the origin or destination airport. The amount of these fees depend on the airport you want to land and includes landing, parking, passenger and airport security fees.
Bigger airports such as Amsterdam Schiphol and Paris Airport are more expensive in comparison to smaller airports like Breda or Joigny. This is one of the reasons why we mostly recommend to land at a smaller airports. The price ranges between the 0€ and 1000 €. Read our blog about the top 3 most expensive airports and cheapest airports to fly into Europe for more information.
Our reservation system knows the fees of every airport where we can land and adds them automatically with the other costs once we make you an offer.
Handling fees
Every airport has its own regulations and own way to welcome the passenger after landing. Sending a shuttle for the passengers and their luggage or the usage of a private jet terminal comes at additional fees. These will be included in the price of your air taxi flight.
Whether handling is obligatory or not depends on the airport. Fly Aeolus' reservation system takes these costs into account. Handling prices range between 50€ and 100€ per cycle.
Do you want more information about the baggage compartment of an air taxi? Read our blog Baggage compartment: What size of luggage can I take?
Pilot fees
Fly Aeolus Air Taxi's come with qualified and skilled pilots who will bring you to your final destination. A standard price per hour for the pilot's services and a standard price per night spend at the destination are included in the air taxi price. Read an interview with one of our pilots if you want to get a closer look at the life of one of the Fly Aeolus pilots.
Fly Aeolus shared ownership model
Fly Aeolus operates under a shared ownership model. A new customer will be charged once a registration fee of € 995,00. By paying this fee you will acquire a share in an aircraft within the Fly Aeolus fleet. Check our pricing page for more information.
Fly Aeolus Membership
Next to our standard private jet price and shared ownership model, you can also enjoy the benefits of a Fly Aeolus membership! Fly Aeolus members pay an average of 5-10% less than the retail rate for non-members. Discover the benefits and fees associated with each membership category.
Personal membership
For regular travelers
€50,00 per month
Get a 5% discount on all your flights
Incl. cancellation insurance
Business membership
For frequent travelers
€100,00 per month
Get a 10% discount on all your flights
Incl. cancellation insurance
Taxi booking assistance
For more details and to sign up for the business membership, contact us today at info@flyaeolus.com and check our pricing page for more charter flight prices information.
Book your next trip in an air taxi with Fly Aeolus!
After taking a deeper look at how our charter flight prices are set up, book an air taxi with Fly Aeolus for your next trip! Fly Aeolus offers flights to and from 1600 different airports in Europe. Check our destinations page to find your own destination. Use our price calculator to check what the price is of your personalized trip in an air taxi of Fly Aeolus and start planning it!
You still have questions about air taxis ? Then check our blog about all the answers for your questions when hiring an air taxi. For more help or any further questions with your reservation, please do not hesitate to contact us at info@flyaeolus.com or at +32 (0)3 500 9082.