By Yasmin Balent
What is the difference between booking a private jet or owning a factional part of an aircraft? There are not many differences from a private flight perspective, though from an operational perspective it is different. Based on your own priorities and travel requirements you will have to choose the best option and decide which model is more beneficial. When booking a private jet the different services of different companies look the same, though there are several differences inbetween the private jet services and suppliers.
The private jet business might look complex. In order to make things more easy we therefore give you 9 questions you should ask when booking a private aircraft. This ensures that you are choosing the right private jet and company.
1. Is the aircraft operated on an AOC or is operated in a fractional ownership model?
An AOC or Air Operator Certificate is a prerequisite for an aircraft operator to offer commercial air services publicly. As a passenger you rent the aircraft when flying to your destination.
The Fractional Ownership Model is a private operation. The customer or passenger buys a part of the aircraft and has a contract with a manager or agent managing the fractionally owned aircraft of all co-owners.
The aircraft management and the operations of the flights are also provided by these managers or agents. In most of the Fractional Ownership Models alternative aircraft are equally available on demand.
2. How experienced is the crew?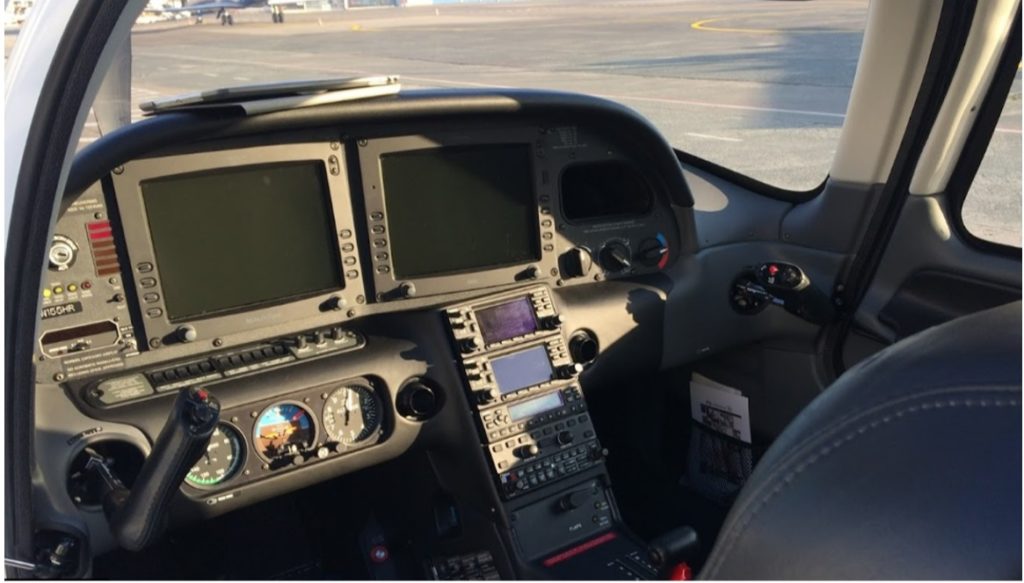 Private jet companies have different guidelines regarding the required crew and pilot experience on top of the regulations. At Fly Aeolus, all pilots meet the same standard requirements. For example, a pilot must have a total experience of at least 500 flying hours, 200 of which must be on a single-piston aircraft. He is ought to show experience on operations comparable to ours and on the Cirrus SR22 aircraft we operate.
Read our minimum pilot requirements here.
3. If the aircraft has a technical issue, will you be able to provide me with another aircraft or with alternative transportation?
Aircrafts are complex pieces of technology. There is always a chance that complications with the plane could arise circumventing the plane to take off. If you fly with a regular airline company, you will be entitled to a replacement flight or a full refund of your ticket including a compensation probably after long queues and discussions. As you can imagine this does not help you in this situation.
With the rental of a private jet or a partial ownership model, you mostly gain access to the entire fleet of the operator. So check how large the operator's fleet is. Private jet companies will try to provide you with a different aircraft as soon as possible. If this is not possible, we will organize an alternative travel solution for you so you can start your journey promptly. Do ask if there are extra costs involved.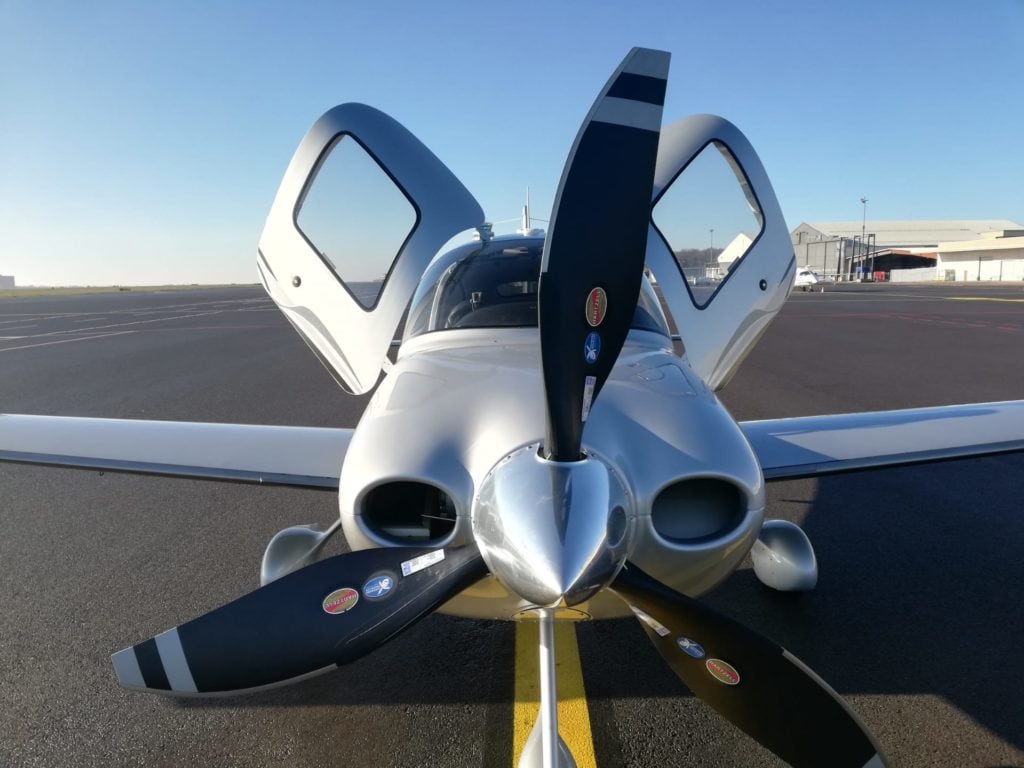 4. In case a passenger is delayed, how long can you wait without charging me?
Unlike regular airlines, your private plane is waiting for you. There is always a possibility that a planned meeting lasts longer, a trip is so beautiful that you would like to stay a little longer at your destination or that you are not on time for the departure of your flight.
We always recommend keeping your pilot up to date while he is waiting for you. Keep in mind, that if there is a delay of more than one hour, you mostly have to pay extra waiting time.
5. When will you contact me in case of a delay of the aircraft?
Aircrafts can be late because of disruptions taking place due to weather or technical issues.
Each company will have different policies regarding delay updates. If you rent a private jet through Fly Aeolus, you will receive an update with all important information 24 hours before departure. If complications should occur on a short notice, you will be informed as soon as possible.
6. Is there 24/7/365 customer support?
If customer service or personal contact is important to you we do not recommendation to book your private aircraft with an "online private jet platform". Though book it directly with aircraft operator.
You can reach Fly Aeolus at +32(0)3 500 9082 each day of the week from 07:00 to 23:00. There will always be someone available from our team to help you if the need should arise.
7. What are the operator's guidelines for cancellation or refunds?
In the event of a flight cancellation, Fly Aeolus will retain the deposit in accordance with our cancellation policy as follows:
Between 168 hours (7 days) and 24 hours before the scheduled departure time, a cancellation fee of 25% of the total cost of the flight will be charged.
Between 24 and 5 hours before the scheduled departure time, a cancellation fee of 50% of the total cost of the flight will be charged.
A cancellation fee of 100% of the total cost of the flight will be charged within 5 hours of the scheduled departure time or in the event of non-appearance.
Cancellation insurance allows you to cancel your trip free of charge or postpone it to a later date. Read more here.
Aircraft are technical machines, albeit the Cirrus SR22s in our fleet are maintained according to strict European rules it always can happen that a technical issue on the aircraft delays or cancels your private flight. In this case Fly Aeolus will assess firstly if it is able to send in an alternative aircraft and/or pilot to continue your trip, pending availability and airport opening times. When no alternative planes or crew are available Fly Aeolus will provide you with an alternative transportation recommendation to continue your trip as soon as possible pending availability.
According to the Fly Aeolus general rules and conditions and in case of a cancellation due to technical issues we will fully refund the private flight deducted with the costs for the alternative transportation.
8. Is there guaranteed availability?
With the Fly Aeolus fractional ownership model, you purchase a part of an aircraft and thereby gain access to the entire fleet. This ensures that whether your aircraft is available or not, you will always have another aircraft available. Not all companies have this advantage and therefore can guarantee their customers aircraft availability.
9. What packages or jet cards are offered?
Different packages or membership cards are offered in the industry. Packages could be a time share or pre-paid package. If you upgrade or downgrade aircraft the time or pre-paid unit is indexed.
Note that most packages have a limited validity. We also urge to ask how your pre-paid amounts are safeguarded in case of an insolvency or company bankruptcy.
Besides the usual booking tariffs Fly Aeolus offers for example
three different pre-paid packages. On flights, which a customer books using this pre-paid package, a 3% to 7% discount can be gained.
Flight costs are deducted with a discount in line with the card you bought.
Another extra advantage: only one invoice has to be administered for. To learn more about Fly Aeolus different pre-paid packages, click here.
Have a look at the interview Vincent Wigmans of Fly Aeolus gave in the magazine Business Airport International about the popularity of Jet Cards.
Do you want more tips for when you hire your next private charter? Visit our page where you will find more blogs with useful tips!
If we couldn't answer all your questions, our Frequently Asked Questions page might be able to help. Otherwise we are at your disposal personally at any time. Please feel free to call us at +32 (0)3 500 9082 (Belgium), +31 (0)15 820 0999 (Netherlands) or +49 (0)30 9789 6996 (Germany) or send us an email to info@flyaeolus.com