By Carmen Bos
St-Tropez/ La Môle Airport is the ideal airport for business aviation with elegant premises, personalized services, highly customer-oriented staff, and the location. It is located between Cogolin and La Mole, 15 kilometers from Saint-Tropez in the Provence-Alpes-Côte d'Azur. It plays an active role in ensuring the accessibility of the peninsula, which is difficult to reach by using conventional land transport. The airport in St-Tropez is yearly a landing spot for 4,000 aircraft with a total of 8,000 flights carrying thousands of passengers.
But there is more what meets the eye about the airport. There are many guidelines pilots need to take into account. In this blog, you will read more about this and enhance your knowledge about St-Tropez and its environment.
Private Jet St-Tropez Airport Facts
St-Tropez Airport is situated 15 kilometers from the city St-Tropez in La Mole and is well integrated in its beautiful, leafy environment surroundings. It has a neo-Provençal style and offers both modern and high-performance technologies. The airport is open 7 days per week and 365 days per year. 
St-Tropez Airport has a dedicated private jet terminal, therefore, expect to board the aircraft seamlessly.
There are 2 different groups of aircraft that are allowed to land and take off from St-Tropez Airport, group 1 or group 2 aircraft. The aircraft of Fly Aeolus are classified under group 1.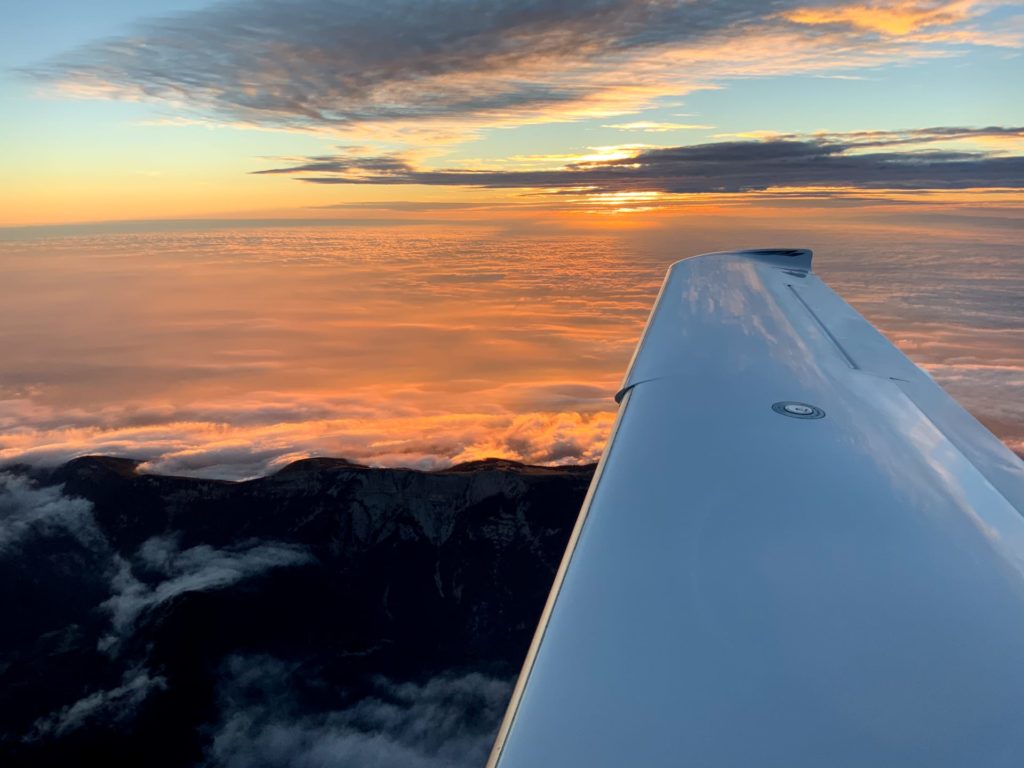 Next to the regulations concerning the aircraft, there are also specific regulations for pilots. They must attend a training course within 6 months before their first flight to St-Tropez Airport and perform an airport reconnaissance flight with an instructor approved by the southeast civil aviation safety director. Fly Aeolus has pilots that are allowed to land at St-Tropez Airport. Check our prices to fly to St-Tropez on our website!
Places to visit
There are many places to visit once you arrived at the St-Tropez Airport such as;
The Rayol gardens: a natural part of the region's heritage and an example of exceptional architecture. 
F1 Grand Prix at Monaco: an unmissable and passionate event with one of the oldest and most prestigious car racing circuits. Read our blog about our top 5 F1 circuits for more information.
Cannes Film festival: the most publicized film festival in the world. Curious about this event? Read our blog holidays in the famous French Riviera for more information about the event and its surroundings.
Sailing festival: an extraordinary event where international sailing and yachting players, exhibitors, visitors, owners, and potential buyers come together. Read our blog about the 10 most expensive luxury yachts in the world!
Saint-Tropez Polo Club: a beautiful tournament where the world's best players over the last thirty years play against each other.
The village of la Mole: a beautiful village built on the Sainte Madeleine hillside. 
Book your Air Taxi to St-Tropez Airport with Fly Aeolus
After reading everything about St-Tropez Airport and its surroundings, book your air taxi to travel to and from St-Tropez with Fly Aeolus. Read more about us and our services in our blog 5 reasons to fly with us!
Fly Aeolus offers flights to and from 1600 different airports in Europe. Check our destinations page to find your desired destination. Curious about the prices we offer? Do not hesitate to use our price calculator.
For more help or any further questions with your reservation, please do not hesitate to contact us at info@flyaeolus.com or +32 (0)3 500 9082.