By Lea Struck
City trips offer the chance to escape everyday life for a while and to be inspired by foreign scenery. But why get drawn into the big city stress, when holidays actually mean recovery? In Osnabrück, Germany, you will see the latter and much more: The City of Peace not only has a wealth of history but also invites you to discover unique sights. Read here what the city in Lower Saxony has to offer and why a visit to Germany's most sustainable city in 2020 is more worthwhile than you might imagine.
The Picturesque Old Town Osnabrück, Germany
A stroll through Osnabrück's old town alone is all it takes to discover numerous remarkable buildings. The many lovely gabled houses, in particular, entice you on sunny days to sit down in one of the little cafés on the market square and take a closer look at the old architecture.
Also in winter you should not overlook Osnabrück. One of the most beautiful Christmas markets in Lower Saxony will certainly provide you with cozy evening hours.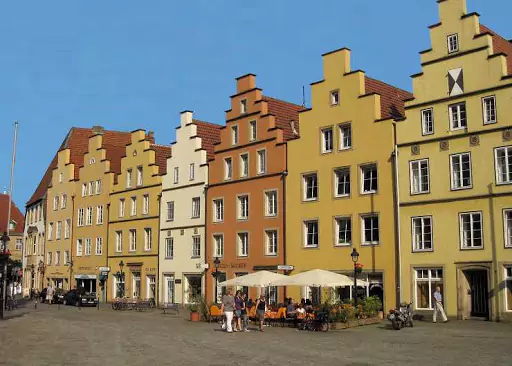 The Town Hall of European Peace
In the old town, in the market place, you will find the 500-year-old town hall. With its towers and the large entrance staircase, it appears downright imposing. Already impressive from the outside, the city hall surpasses itself with its history from the interior. After all, the Thirty Years' War was brought to an end in the Peace Hall of the 'Osnabrücker Rathaus' in 1648. To this day, this is considered as one of the most important peace negotiations in European history. And not only that, the congress, which lasted almost 1,400 days back then, is still considered as the longest in Europe ever.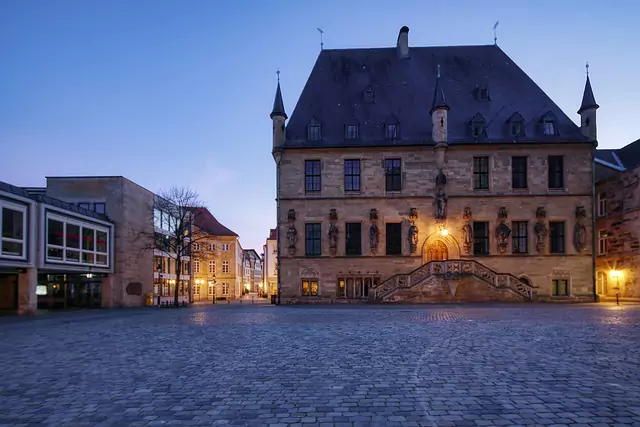 But take another look around the old town, as there are all sorts of things to enjoy while sauntering through the many cute alleys. Tiny boutiques will tempt you to go shopping, where you will hardly ever meet large crowds of people. Finally, in the evening, the local pubs entice you to enjoy a tasty meal and a refreshing drink. With its 164,000 inhabitants, Osnabrück guarantees a city trip in a stress-free atmosphere.
Panoramic Views over Osnabrück Germany
Should the view from the ground not be enough, why not climb the 190 steps to the tower of St. Marienkirche and reward yourself with a far-reaching view over Osnabrück. From the top, you will quickly notice that St. Marien is certainly not the only church in the fourth largest city in Lower Saxony. The cathedral, which is only a stone's throw from here, is worth a visit to. It has a long history, which can even be traced back to the year 785.
Another insider tip, for all those who love magnificent views: visit the Piesberg. Even if the ascent can turn out to be quite strenuous, the outlook is definitely worth the effort. In fact, not only Osnabrück can be seen over its roofs, but also an impressive quarry and the nearby Teutoburg Forest. Especially at sundown, a visit to the Piesberg is highly recommended for taking some outstanding pictures.
Take some time during your visit and discover the small sights in Osnabrücks on your own. Worth mentioning, for example, is the university castle with its beautiful garden, the Heger Tor, or the Ledenhof. If you are a museum lover, the Felix-Nussbaum-Haus can be particularly recommended. Here the world's largest collection of works by the Osnabrück artist of the same name is exhibited.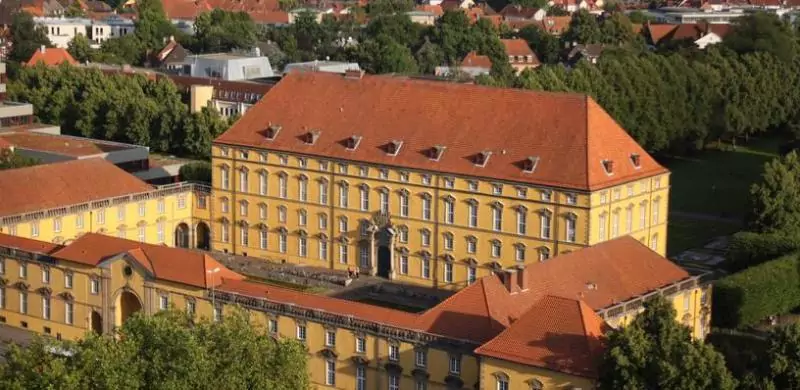 Recovery in the Osnabrück Nettebad
You have been on legs all day or maybe need a little time off on your visit in Osnabrück? Then pack your bath towel and visit the Nettebad. While children find hours of activity in Northern Germany's largest slide park and adventure pool, you may indulge in your well-deserved relaxation in the sauna and spa area. Besides one of the various saunas, you will find a saltwater pool and whirlpool to recharge your batteries.
One Day in the Greenery
Seen enough of the city and its buildings? Why not visit the Botanical gardens? Then let Osnabrück's green sides catch you by surprise. Osnabrück is certainly not without reason Germany's only big city in a nature park. So why not visit the Botanical Garden of the University for a refreshing break? Around 4,000 different plant species entice you to take a peaceful walk here. While you can admire nature in all its beauty, thoughts find their free rein.
Another place worth visiting is the Osnabrück Zoo. There are up to 300 different species of animals to be discovered on 23.5 hectares of land. It will turn a free afternoon into an unforgettable experience!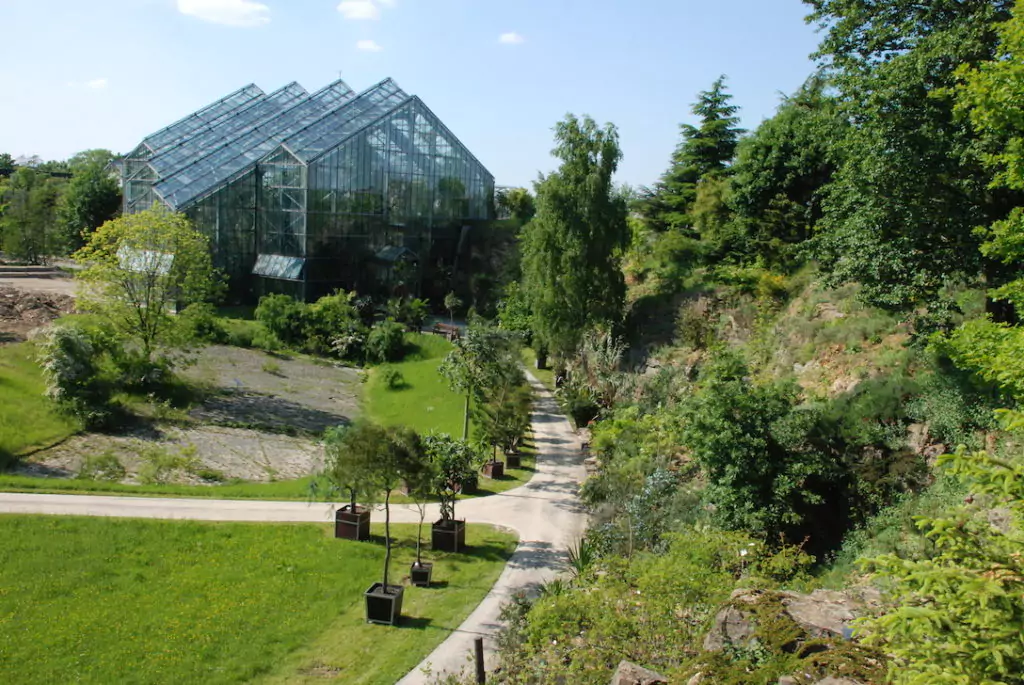 A Unique Shopping Experience in Osnabrück Germany
Have you ever seen someone surfing inside a shopping mall? If not, then it is probably because you have never been to Osnabrück. In the heart of the city, the L&T department store offers a surfing spot on the so-called "Hasewelle", a worldwide unique attraction. And above all, it is a fascinating contrast to the shopping spree.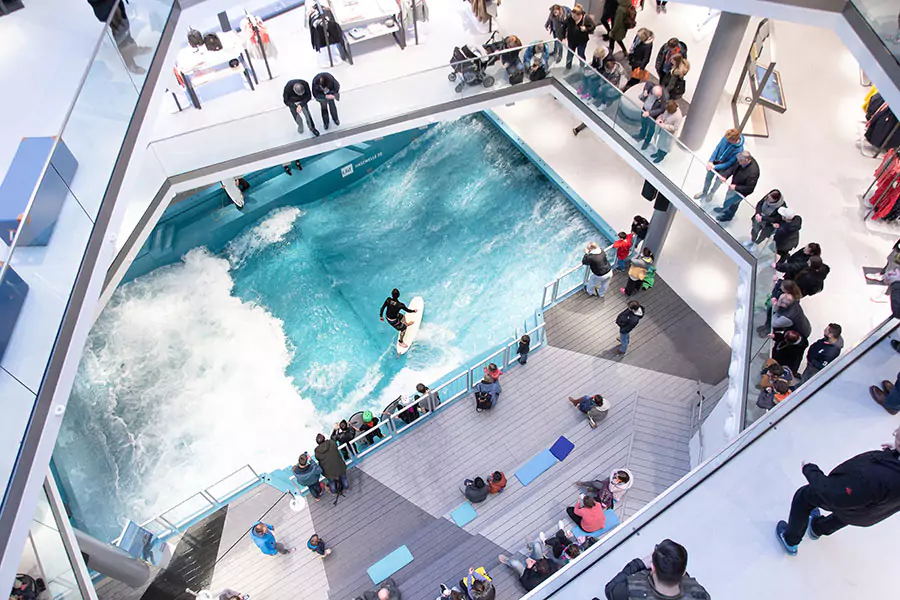 What else to know about Osnabrück Germany
Osnabrück is Germany's most sustainable city in 2020, you did not know that? Then the following facts will certainly surprise you as well. In recent years, Osnabrück has developed into an important logistics center. Especially the automotive, metal, and paper industries have been able to find an attractive location here in the past, so that big company names are no rarity. One example is the Felix Schöller Group, which calls the city of peace its headquarters. Similarly, the bakery products company Coppenrath & Wiese also originated on Osnabrück territory.
Airports around Osnabrück
But how can you get there and what's the best airport for you in the region of Osnabrück Germany?
Airfield Münster/Osnabrück
Situated 28 kilometers southwest of Osnabrück
2 terminals and about 1 million passengers per year
Opening hours: 24/7
Airport Rheine
15 minutes by car to the city center
Opening hours: 13:00 to 19:00 on Tuesdays to Fridays and from 10:00 to 19:00 on weekends
The main destinations in recent years have been primarily German aviation hubs, such as Munich. For this reason, flights with private jets are increasingly attractive from the Osnabrück airport. This saves aircraft changes and allows direct flights to any destination.
Airport Atterheide
10 minutes by car to the city center
Opening hours: between 9:00 and 20:00
Fly Aeolus connects 1,600 small to large airports throughout Europe. Therefore, you are usually only a 20 minute drive from the nearest runway to Osnabrück. And not only that, the air taxi flies to all the mentioned airports around Osnabrück. So it is up to you whether you save yourself the big airport or whether the airport Münster / Osnabrück seems to you to be the most sensible option after all. If the latter is the case, then at least save yourself time and stress. With Fly Aeolus this is possible.
Visit Osnabrück?
Do you want to experience a city worth seeing that is not overrun by tourism? Then let yourself be enchanted by the diversity of the City of Peace and relax in your very own way during your visit in Osnabrück.
Book a flight with Fly Aeolus here and use your travel time wisely. Because after all: Holidays are for recovery.
If you are not yet sure whether renting a private jet will bring you advantages or if it will be beneficial for you, find more information in our blogs "Hire a private jet and avoid the stress at big airports" and "Air Taxi, the perfect private jet alternative".
Air taxi to Osnabrück, Germany
Are you looking for more inspiration for your next vacation in Germany? Then check out our selection of tips and discover Germany by private jet and you can also read our top activities to do in Munich.
Fly Aeolus is looking forward to welcoming you on board during your visit in Osnabrück! If you have any further questions or need help with your inquiry, please do not hesitate to send us an e-mail to info@flyaeolus.com or contact us at +49 (0)30 9789 6996.