By Angélique Dalsace
Land at La Rochelle airport and enjoy some unique moments with your family or with friends.
Whether you're a lover of history, culture, gastronomy or simply looking for a relaxing holiday, La Rochelle has everything you need.
Located on the west coast of France, in the Nouvelle-Aquitaine region, this charming port city offers a unique blend of architectural beauty, picturesque beaches, lively cultural events and a friendly atmosphere.
Read this blog to discover La Rochelle's hidden gems, iconic sites and marine delights.
Fairy tales and legends
The little stories behind the big ones. Whether you believe them or not, many legends are part of local life and fuel the imagination of young and old alike.
These legends add a mysterious and magical dimension to the town's already rich history.
The ghost ship of La Rochelle is a legend involving boats and ghosts. It is said that sometimes, inexplicably, a ghost ship appears off the coast of La Rochelle. It is said that this old warship was engulfed in battle, sinking with its entire crew on board. Some sailors claim to have seen this ship, forced to wander for eternity, sailing silently through the dark waters of the ocean. Perhaps one day you too will witness this apparition…
La Rochelle is famous for its three medieval towers:
The Chain Tower
The Saint-Nicolas Tower
The Lantern Tower
The three towers were once part of La Rochelle's defence system. Today, they offer an unbeatable panoramic view of the harbour and the town. Legend has it that the three towers were built by a fairy. The fairy Mélusine, known for her magical powers and talent as a builder, is said to have dropped stones from her apron, which is how the towers rose out of the ground.
In addition to the towers, La Rochelle was once fortified, and a large part of its ramparts can still be seen today. From the ramparts you can take a beautiful walk along the fortifications, offering an uninterrupted view of the sea.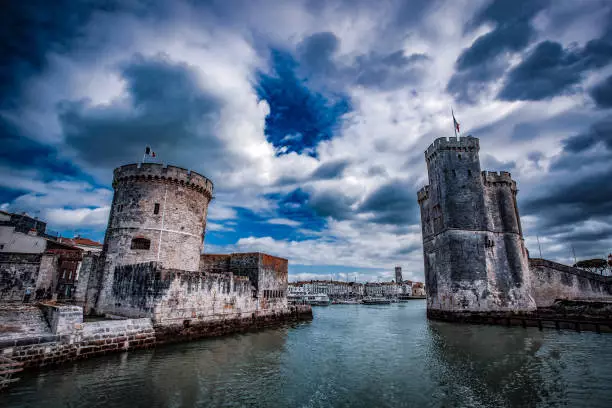 Must-see attractions in La Rochelle
The La Rochelle Aquarium is one of the largest private aquariums in Europe. Built close to the Old Port, the aquarium offers a panoramic view of the Atlantic Ocean. It houses an impressive diversity of marine species from different parts of the world. With over 12,000 marine animals in more than 80 tanks, the aquarium showcases a wide variety of marine life, from colourful tropical fish to majestic sharks.
When you visit the aquarium, don't miss the underwater tunnel, where you'll be immersed in the middle of the water, rubbing shoulders with sharks, rays and lots more. Open your eyes wide, it's a magical moment.
This unique experience will allow you to discover the richness and beauty of the oceans while raising your awareness of the need to preserve marine biodiversity. The aquarium is also a centre for marine research and conservation.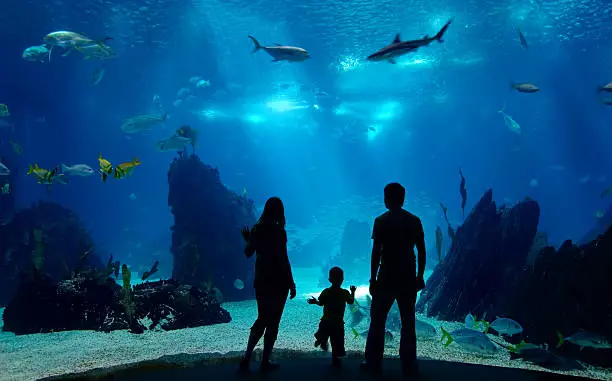 When you visit La Rochelle, take the opportunity to go out on the Atlantic Ocean. From the waters you can easily get to the Ile de Ré, the Ile d'Oléron, the Ile d'Aix and even the very famous Fort Boyard!
La Rochelle is a dynamic city that hosts a large number of events throughout the year, including all kinds of festivals such as the La Rochelle International Film Festival and the Francofolies Festival.
We highly recommend the Francofolies Festival, which showcases French-language music in all its forms, from pop-rock to traditional songs, rap, reggae and many other genres. The festival lasts several days and usually takes place at the end of July. On stage, you'll find a host of well-known artists, as well as up-and-coming stars of the French song scene. Many talents have been discovered at this festival.
| | |
| --- | --- |
| Festivals | Dates |
| Francofolies de La Rochelle | July |
| La Rochelle Film Festival (FEMA) | July |
| TV Fiction Festival | September |
| International Adventure Film and Book Festival | November |
La Rochelle Festivals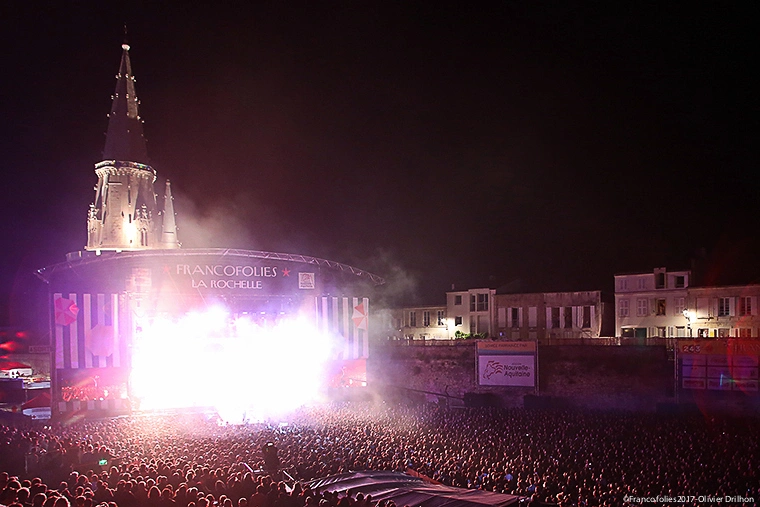 Some beaches to see
You'll find plenty of beaches along the coast, each more charming than the last. Here are a few we've chosen for you.
Plage de la Concurrence, close to the Old Port, this beach offers a breathtaking view of the towers of La Rochelle. This beach is easy to get to, with many advantages nearby, including beachside restaurants and amenities.
Plage des Minimes offers fine sand that's ideal for walks along the water's edge, but above all it's ideal for relaxing on your towel and soaking up the sun. Sailing boats and kayaks are available for hire nearby.
Located just a few kilometers from the town centre, Chef de Baie is a peaceful beach. Known for being a calm and tranquil place on the sandy side, while on the water water sports enthusiasts take pleasure.
A fine meal in La Rochelle
You can't go to La Rochelle and not experience its cuisine. Here are three addresses that we think are up to the task.
L'antre copains, a restaurant that showcases local produce, you'll be delighted by quality products such as their meats, matured for a minimum of 45 days, which are exceptional. The ideal place for a convivial moment with friends.
The Christopher Coutanceau restaurant on the Plage de la Concurrence is a unique experience not to be missed. It bears the name of its Michelin-starred chef, Christopher Coutanceau, who is renowned for his refined cuisine featuring seafood. You'll be offered a top-of-the-range gastronomic experience, with a tasting menu highlighting the flavours and textures of seafood.
Located in the heart of the city, near the Place de la Motte Rouge, the Café de la Poste is a landmark of La Rochelle. It has just been restored to its former glory. In the warm atmosphere of the place, discover their traditional menu which highlights local and seasonal products.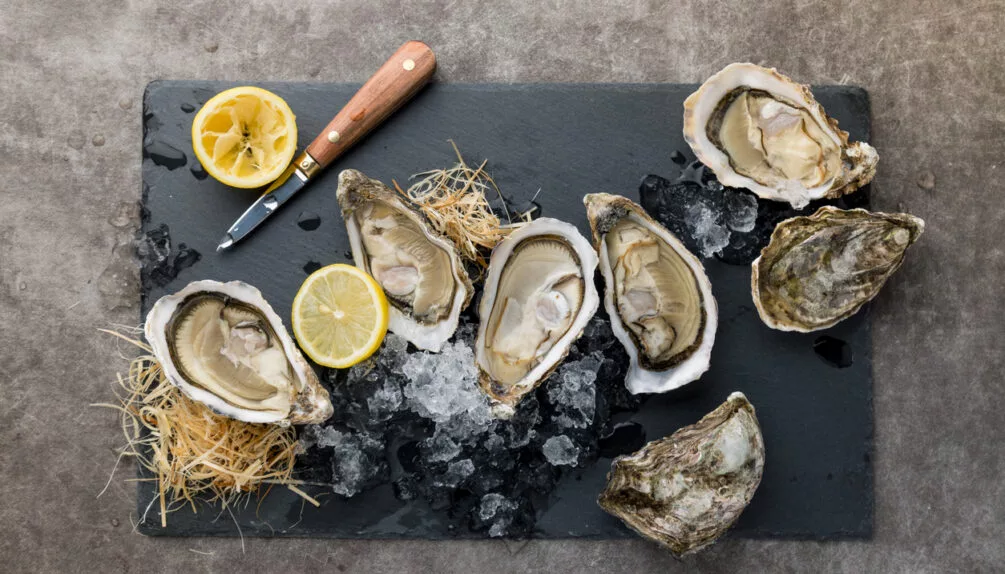 La Rochelle Airport
La Rochelle airport, also known as La Rochelle-Île de Ré airport, is located about 2.5 kilometres west of La Rochelle, in the commune of La Jarne. There are regular bus services from the airport to the city centre, as well as taxi and car hire services. The journey by car generally takes less than 15 minutes.
The airport has modern, well-equipped terminals to welcome travelers. Services include check-in desks, shops, restaurants, car hire, taxis and shuttle services to La Rochelle and other destinations in the region.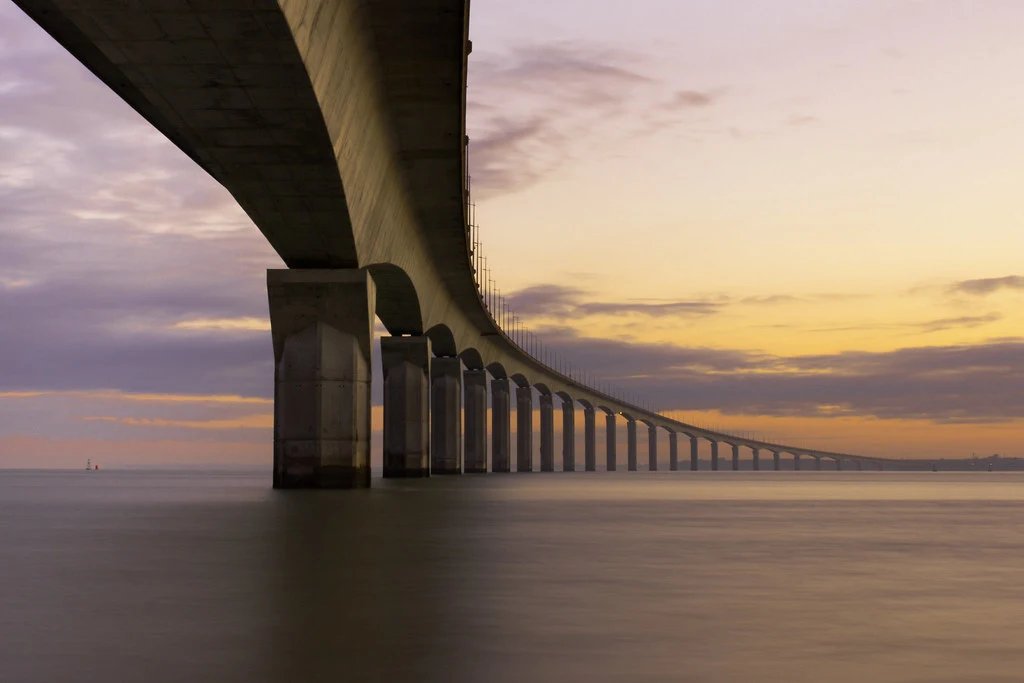 It's worth noting that La Rochelle airport is very close to the Île de Ré. A popular tourist destination all year round. A bridge links the Ile de Ré to the mainland, and the island can be reached from the airport in less than an hour by car.
Make the most of your time in La Rochelle to explore the Ile d'Oléron, Rochefort or Niort! The adventure starts now.
Looking for adventure? Take a look at our 1,600 available destinations in Europe and take advantage of our air taxi services with our two air cabs: the Cirrus SR22 and the Piper PA46.
If you have any questions or need more information, don't hesitate to send us an e-mail at info@flyaeolus.com or call us on +32 (0)4 242 9010.