By Stefaan Ghijs
Fly Aeolus Operations is the flight support centre for all your operational needs.
Cirrus owners know that time is their most valuable asset. Saving time is one of the most significant reasons for operating a Cirrus, it provides more productive time. Most of the owners don't want to waste time on recurring operational tasks, like Weight and Balance calculations, slot and handling requests, preparation of flight plans etc. They are important but are not delivering any direct value.
Fly Aeolus is the air taxi company operating the largest fleet of Cirrus aircraft. The Fly Aeolus operations control centre has been responsible for the entire flight planning of its fleet. After many requests, Fly Aeolus Operations is now also offering its services to private Cirrus owners. Thanks to this in-house flight operation department with extensive operational experience we are able to deliver three different flight planning services to Cirrus owners.
Fly Aeolus Operations is able to deliver the following packages: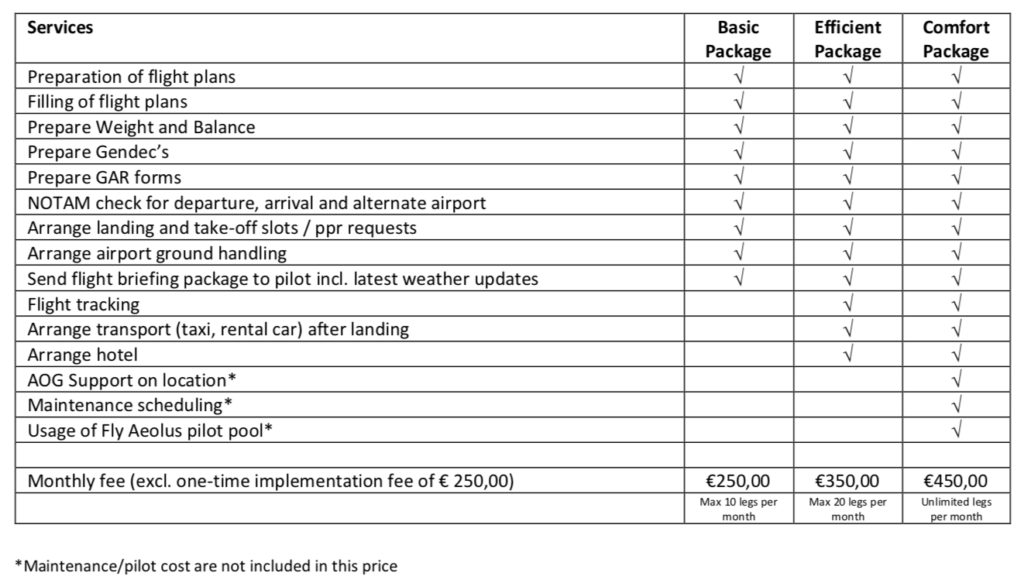 Cirrus owners/pilots are saving time by outsourcing these above tasks to Fly Aeolus Operations, the Cirrus owner/pilot is therefore able to concentrate on its core task of safely operating the Cirrus aircraft.
To help you operate as efficiently as possible please contact us today at: info@flyaeolus.com or at 0032-35009082