By Stefaan Ghijs
Men and a race circuit… Grown-up men are supposed to enjoy their life. Though with expensive toys on hand nowadays, they mostly have fun in a different way. Many of them are desperately in need of an adrenaline rush and like to start racing cars.
Facing reality: grown-up men also have other major business activities. Hence they are not willing to spend much time on any side and non-value add activities. As racing on a racing track with 300 km/hour is the major goal, they are eager to minimize time badly spend. A time-consuming part and non-value add part of a day on the racing track would be the pre and post travel, to and from a racing circuit. More than once this poses to be an issue! But there is a solution. A few of our customers found the perfect race circuit: a race circuit on an airport! We selected two of them.
The Top Gear test track
Everyone knows the British motoring magazine and television program Top Gear, broadcast in the United Kingdom on BBC Two. The Top Gear test track is located at Dunsfold Aerodrome in Surrey, United Kingdom.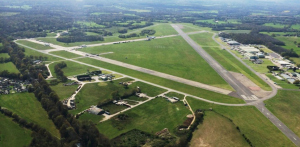 The track was originally designed by Lotus Cars as a testing facility. Many of its Formula One cars were tested here. People who watched the television show have probably seen a Boeing 747 in some camera shots. This same Boeing 747 was also used in the James Bond movie "Casino Royale" and in the movie "London has Fallen" as the "Air Force One".
Race Circuit Goodwood
The Goodwood circuit is near Chichester (West Sussex), near the south coast of England. This race circuit dates from 1948. The Goodwood Aerodrome is situated inside of the Goodwood circuit.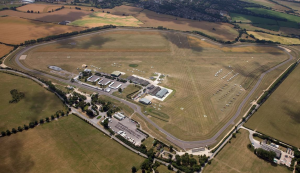 Multiple events take place at the Goodwood Race Circuit. Every year the Goodwood Festival of Speed takes place around the end of June. Here historic and modern racing vehicles are shown. The Goodwood Revival showcasing racing cars from the period between 1948 and 1966, supplemented with historical aircraft, takes place every year in September.
If you want to visit one of these festivals please book your air taxi on time, due to limited parking space on the airport!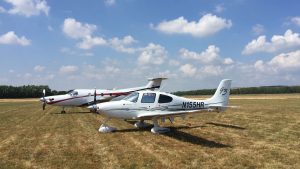 Book your air taxi now to a European race circuit! If you would rather like to visit Spa-Francorchamps, Dijon-Prenois or any other racing circuit, we give you the guarantee that we can fly you closer!