Ibiza with his many legendary clubs and beach clubs is known as the party capital of Europe! Young vacationers from all over the world come back and forth to party all night long at the "Pacha" or "Amnesia".
Ibiza by private jet
Fly now with your best six friends to Ibiza in a private jet for € 585.00 per person. The flight departs on December 20 at 17:45 from Brussels International Airport and goes directly to the party island of Europe. Book now at info@flyaeolus.com.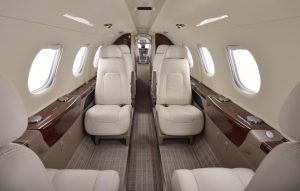 Private jet to Aeropuerto d'Eivvisa
"Aeropuerto d'Eivvisa" is located 7 km southwest of the city center. The airport also serves the nearby island Formentera. European vacationers use this airport to start there holiday at the Balearic Islands.
Fly Aeolus Top 3 things to do in Ibiza
Experimental beach is the place where you should be heading for well before sunset. Have a drink and stay for diner while enjoying the stunning view.
Visiting Ibiza is equal for renting your own villa with a swimming pool. Exclusive as well as affordable accommodations are spread over the island. The exclusive ones mostly have a fantastic view over the Mediterranean sea. You could also opt in for  a traditional "finca" to have the real Ibiza feeling? Finca's are authentic old farms mostly placed in the countryside.
Party until the sun rises at one of the famous clubs "Ushuaia", "Privelege" or "Hi". The season traditionally begins at the start of June with "Space" and "DC10's" opening parties and finishes on the first weekend of October with the Closing Parties.
Please refer to our price calculator for a personalized air taxi offer to Ibiza or any other destination. Off course you can also contact us for further information at +32 (0)3 500 9082.