By Fly Aeolus
BNR Interview; Maastricht Aachen Airport and Fly Aeolus are joining forces!
Facilitating access to the Limburg region – both for individuals and companies – is the shared objective of Fly Aeolus and Maastricht Aachen Airport. Fly Aeolus can fly to new destinations on request from Maastricht Aachen Airport, making the Euregio more accessible. Both parties see great advantages in this cooperation, and assume that the destinations of your own choice perfectly fit to the current destinations from Maastricht Aachen Airport.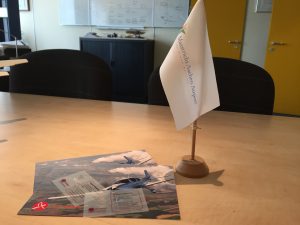 Stefaan Ghijs of Fly Aeolus was interviewed by Rens De Jong for the program "Doing business with" live from the BNR studios in Amsterdam about this new cooperation. Listen here (Dutch).
Interested to fly direct to/from Maastricht Aachen Airport to an European city of your choice? Check our calculator here and see how much time you save from Maastricht Aachen Airport compared to traveling from Dusseldorf, Brussel or Amsterdam Airport Schiphol.