By Laura Vieth
Characterised by its buildings from the Wilhelminian, Baroque and Art Nouveau periods, Vienna with its 1.9 million inhabitants, is one of the most visited cities in Europe. But the capital of Austria has much more to offer, be it culture, art or food. There is always something going on in Vienna and you can't get bored. In this blog, you will find out how you can quickly fly to Vienna by private jet and what awaits you there. If you are not yet 100% convinced to choose Fly Aeolus, you should read our blog 5 reasons to fly Fly Aeolus. Did you also know that Vienna is one of the most flown destinations with a private jet?
Attractions in Vienna
One of the most famous and breathtaking sights is Schönbrunn Palace. The palace was built in the 18th century and served as a summer residence for the kings and emperors of the time. The opening hours of the palace + museum are daily from 9:30 am to 5 pm. The free palace park opens its gates every morning from 6:30 am.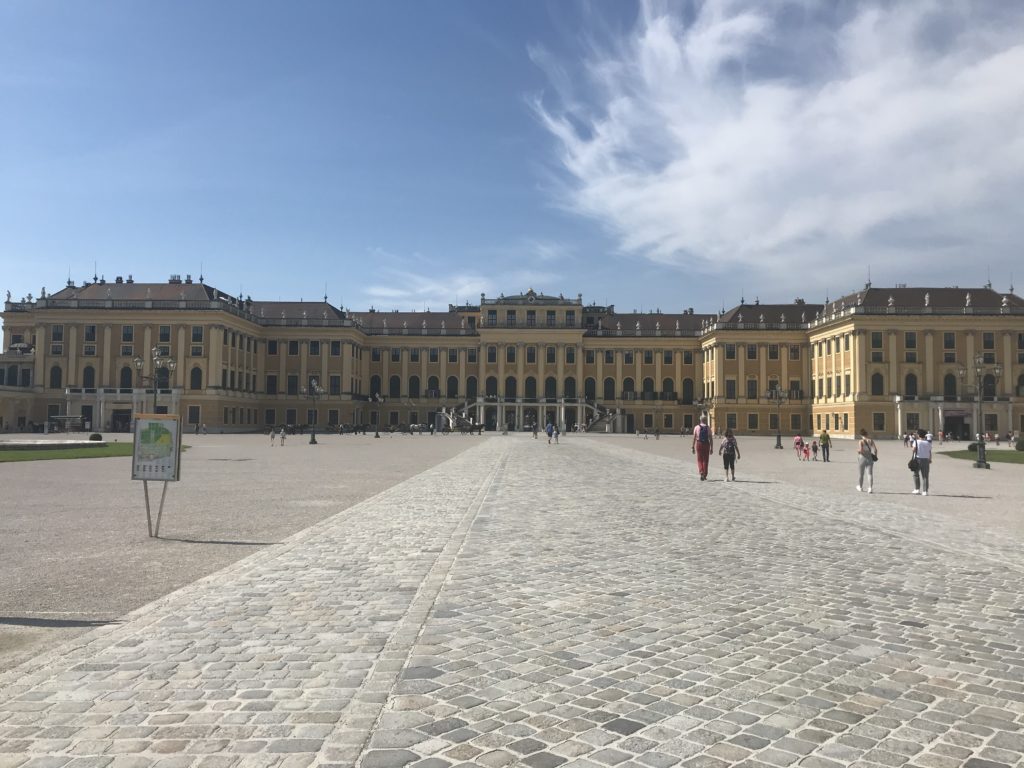 A visit to the Hofburg is highly recommended. The Hofburg was first the residence of the Habsburgs before it became the official residence of the Austrian president in 1946. It houses most of the Austrian National Library and various museums. The area covers about 24 hectares and about 5000 people live or work there.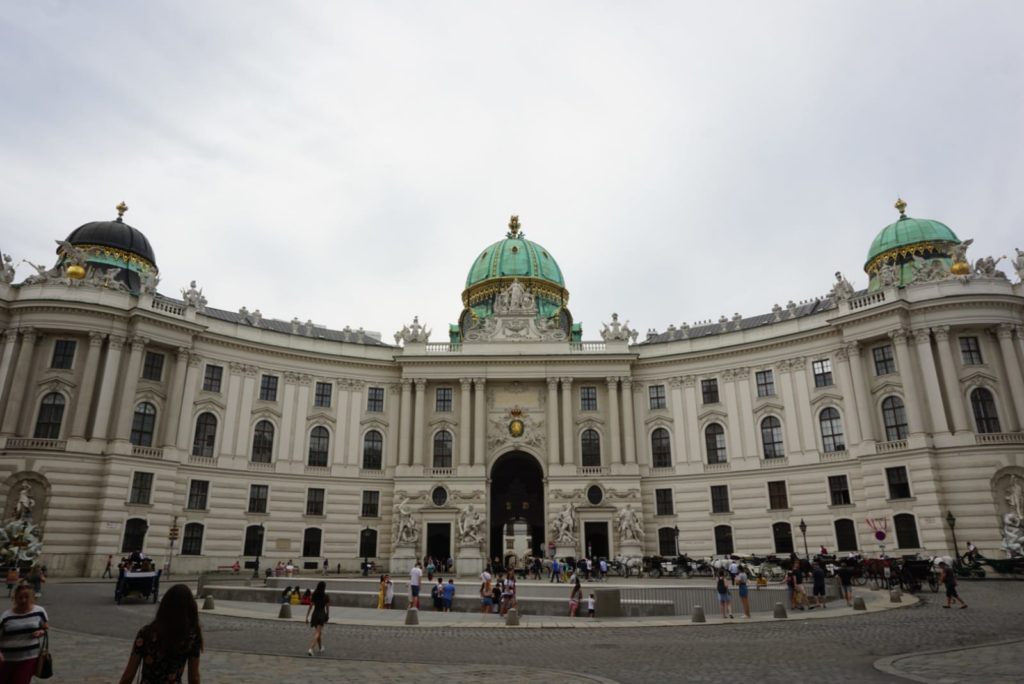 Two other landmarks of the capital of Austria are the St. Charles Church and the St. Stephen's Cathedral. The St. Charles Church was built in the first half of the 18th century and is one of the most important baroque church buildings. The St. Stephen's Cathedral is 109 meters long, 72 meters wide and one of the most important Gothic buildings in Austria. It is located in the city centre and surrounded by shops and restaurants.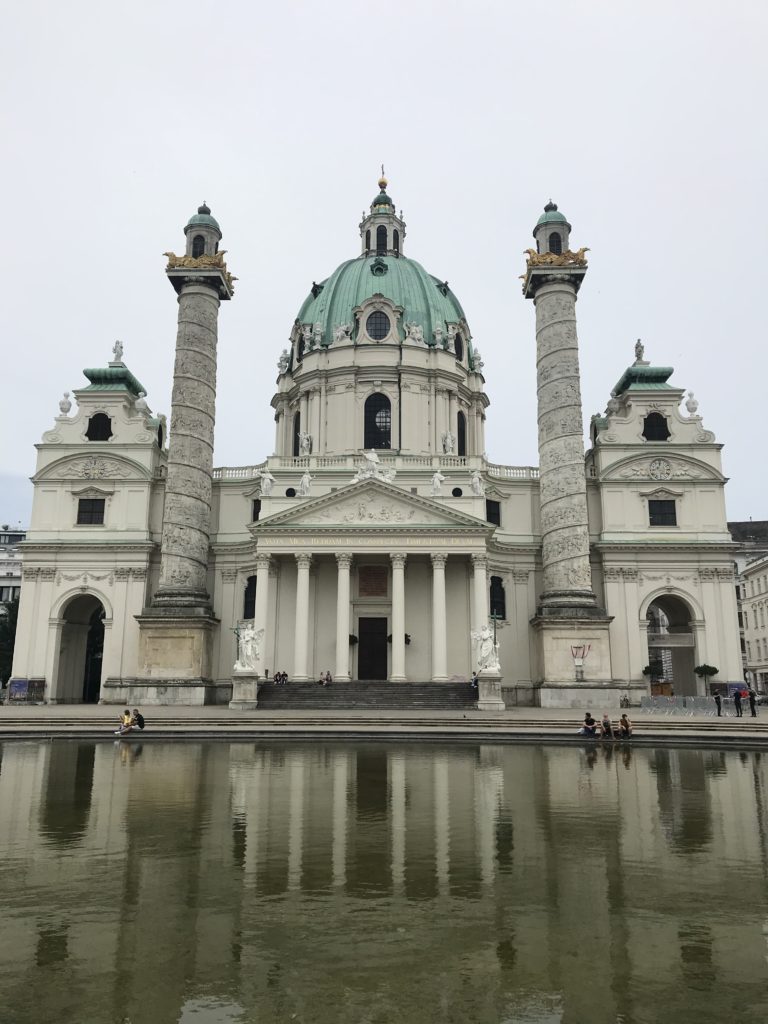 If you want a bit of a change from art and architecture, you should definitely visit the Prater. The Prater was opened in the 18th century and is now a large amusement park for children as well as adults. There are roller coasters, ghost trains and the famous Vienna Ferris wheel. You can visit the park daily from 11am to 12am.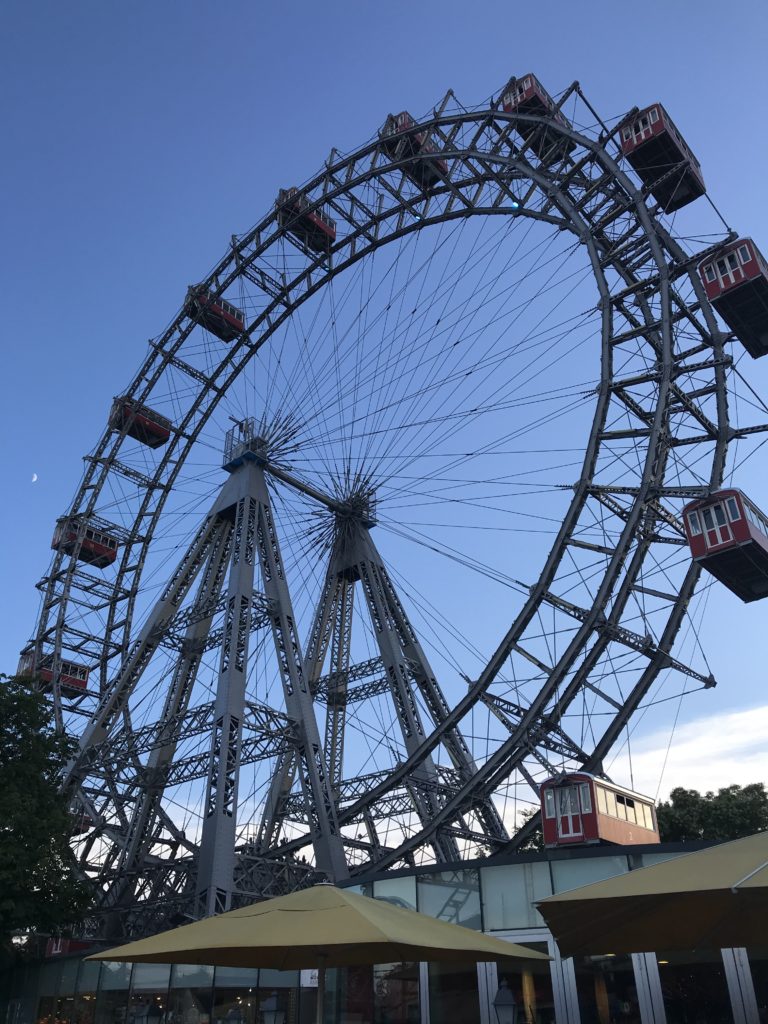 Restaurants and Food
If you want to experience a special coffee house visit, you should definitely visit Café Central. It was opened in 1876 and famous personalities like Sigmund Freud or Adolf Loos used to meet there. However, you should book in advance, as the café is very popular with tourists as well as locals.
You should also try a piece of Sacher cake – you can get it in any café. The cake was invented by Franz Sacher in 1832 and is now considered one of Vienna's most famous culinary specialties.
Another well-known specialty of Viennese cuisine is the Wiener Schnitzel. It is a thin, breaded and fried Schnitzel made of veal. The term first appeared in Austria in the 19th century. Usually, the Wiener Schnitzel is served with French fries or potatoes.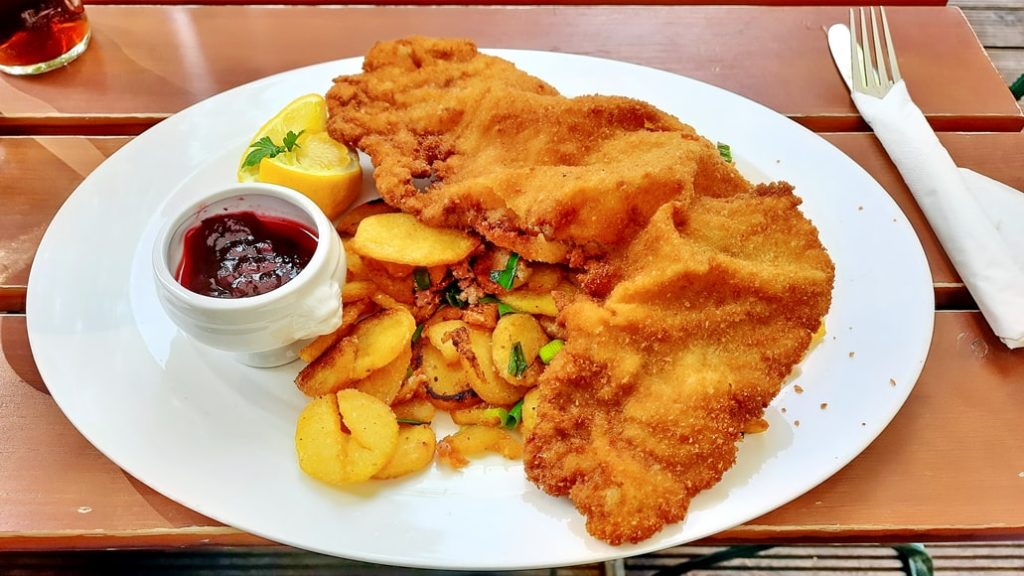 Vienna Airport Location and GAT
Vienna Airport is located 16km south-east of the capital of Austria and is the biggest airport in the country. It would take around 20min to get to the city center. A GAT (General Aviation Terminal) is available and Vienna Aircraft Handling has been a fixed-based operator at Vienna Airport for more than 20 years. The opening hours of the GAT are Monday to Friday from 6am to 10:30pm and on weekends from 6am to 9pm.
Book a private jet from the capital of Austria with Fly Aeolus:
Have we aroused your interest in a city trip to the capital of Austria- Vienna or would you like to visit another city? Then you are welcome to read our other blog posts e.g. about Freiburg, Munich or Pula. Fly Aeolus flies to 1600 destinations in Europe. You can also read our frequently asked questions. If you would like to fly from another airport than those mentioned above, you can use our price simulator to get an estimation of the price.
If you have any further questions or require further information, please contact us by e-mail at info@flyaeolus.com or by phone at +32 (0)3 500 9082.
Pictures by Laura Vieth